For this week's features I tried to deviate from the norm. I wanted to explore a darker world…a world plagued by disaster and uncertainty.
I bring down
my inked weapon
and paint out my blood
on paper instead of skin.
I bring down
some of my pain
but it always ends
coming back like a popped cork.
I bring down
tip to paper
I can only hope
that my words will not choke me
War by lovelyrita

Siblings by Richard Buchanan II
It's got a hold on me
It's Way, too late
The box has been opened
Tentacles have taken root
In One Mind
I dare you
To try
To make me
Believe
Your lies
(Torture, as you well Might)
Come a little closer
I'll open your jugular
And your eyes
The essence of creation
Exists within me
As does the essence
Of annihilation
Come
A little closer
It's Time
The Idea has come
To Mind
We Are
Form Alive
Time is ending
Transform to survive
We are not what they tell us
Shopping and killing machines
Time has come, full Circle
It's time, too a wake
Enter critical mass
Trigger massive flux
Exponential, explosion of
Healing Alive
Darkness creating
Light
The Idea of Life
Has arrived
In Time
(Past Due Humanity)
Hurry, Do.
IDEA by dab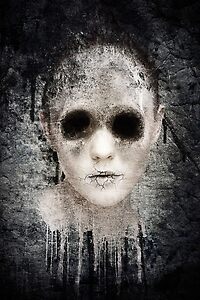 Feel Good by Matteo Pontonutti
Perched on his chair, doused in redolence, the man wept a tear.
Tied down by the strains of the outer world, rejected by society. Stuck in an enclosed hole, a ladder out of reach. Walking around the dirt, a microcosm of mind. Stared up at the light, wishing for a rope to be thrown.
A glimmer of hope, when an object dropped down. A recognisable woman falling from above. Her feet stopped before the floor, the wished for rope stopping in flight.
A box of faith, Attempting to be opened. The padlock could not be picked, his key would not fit. He slapped on his scent on once more.
The incarceration of the man, wishing to insinuate incineration,was characterised by a guilty life. Punishing himself for pain he inflicted.
He found a new box, one to end the misery. The key was a perfect match, which was able to light the way.
He struck the box with a stick, enlightening an early discovery of man. Spilling liquid some more, he held the naked flame close.
Thoughts shot around his head, anticipating the end of existence. He wept a tear once more.
In a wall of hell, a deathly fire, the man went up in flames.
He melted away, like polar ice caps, pollution in his lungs.
To escape the cold depths of life, he ended his life whilst warm. Existence chose to leave him, to get over a pessimal torn.
The Depths of Depressed Fire by HamperRefuser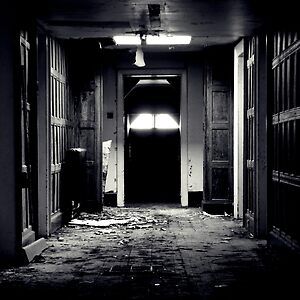 Eyes~Pool Park Asylum by Josephine Pugh
i dreamt,
i dream of mist, and of us
with eyes.
we scanned the distance,
the flashlight signalled in code
and moving
t'ward the entrance
where the known fades
we read out loud
''little owl'
'little owl'
turned to face home
but home was gone,
and all that was left
was the off-on-off on.
waking moment by uncleblack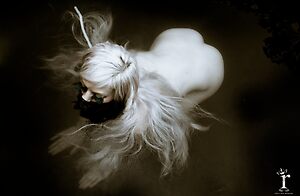 ULTRASOUNDS – HARLOW SPIKE by Roberto Duran
A Front Line Defense Forms
Armored With Autonomous Rule
Havoc Abounds
As The Leader
Remains Silent
With Shields
And Words Like Spears
Tailgating and Name Calling
All Who Lament
A Demand
For Peace Through Silence
As A Return To How It Used To Be
'If You Don't Like It, Don't Look At It'
Advices The Sensitive Ones
Is Your Altruistic Philosophy
To Be Applied Universally
Should An Atrocity Be Done In Your Name
Shall We Not Look
When Harm Is Thrown Your Way?
A Tsunami Has Rolled Through
Your Innocent Paradise
I Hope There Is Enough
Air For You To Breathe
While You've
Planted Your Head
So Deeply In The Sand
The Debris Builds,
While An Exodus Propels
The Front Line Defense Cheers Their Departure
Consistently Lowering The Morale
Of The Whole Community
Those With Concern Cry
As The Integrity Of Their Home
Is Put In Jeopardy
The Armored Guards
Cleverly Blanket Them All
Under The Same
Trifling Umbrella
'Trouble Makers
With Their Own Agendas'..
Over Four Years
With Chronic
Debilitating Pain
Surviving ..
Through A Pitiful
Disability Wage
I de-List My Art For Sale
Unwilling To Compromise
My Principles
Toward Humanity
Personal Agenda………………. ?
You Who Points Your Finger
With Closed Eyes And
Shallow Thought
Bite Your Tongue
An Idealist,
At Times Naive
Always Seeking
The Good
In Everyone
Half Expecting
Apologizes ..
But Their Silence
Tells
Otherwise
Thoughtless Generalizations
Defamatory Accusations
Unfounded Conjecture
Sweeping Statements
Sharpened The Sword
Of The Separation
They Bemoan
The Name Calling Defense Team
Demonstrates A Parallel Propensity
Of Those Bigoted And Vile Messages
They Guard
Please Do Continue With Your
Expressions..
As You Only Further Damage
The Rulers Of This Estate
And Inevitably
You Will Bury Yourselves
In Your Own Rhetoric
I Extend
Deep And Sincere
Respect, Love And Gratitude
To Those Who Shared
Open And Civil
Discussions
On Our Different Views
Your Benevolence
Restored My Faith
I Cherish You
And Our Friendship
I Respect Your View,
May It Not Support Mine.
I Also Deeply Respect
All Those Who
Choose To Remain Silent
Whom Also Extend
Respect Toward Me
As I Choose To Speak
The Climate
Of Our Community Debate
A Microcosm
Of The World At Large ..
Those Who Express
Different Viewpoints
But Also Express
Respect And Love
Toward One Another
I THANK YOU
Such Consciously
Chosen Thinking
Will Stop Wars
Not Instigate Them.
My Voice Will Not Be Silenced.
My Voice Will Not Be Silenced by Tatum Wulff

When time stood still by Anne Staub